Happy National Design Panel Day – September 19
Presenting our New Airis Skylight Design Panels!
Today, September 19th 2019, we are celebrating the introduction of Airis Skylight Design Panels for businesses in Florida.
Here are a few things that you may not know about Design Panels:
1- An Airis Skylight Design Panel is a mood enhancing product.
2- With a Design Panel, you can transform any environment! They are available for every type of business, including Hospitals, Restaurants, Retail Stores, Offices, and Gyms.
3- Customers have chosen sky, cars, flowers and other designs for their design panels. We are happy to make your wishes come true!

Digital Brochure
We have a digital brochure with additional information and specifications for our Design Panels, you can see it here.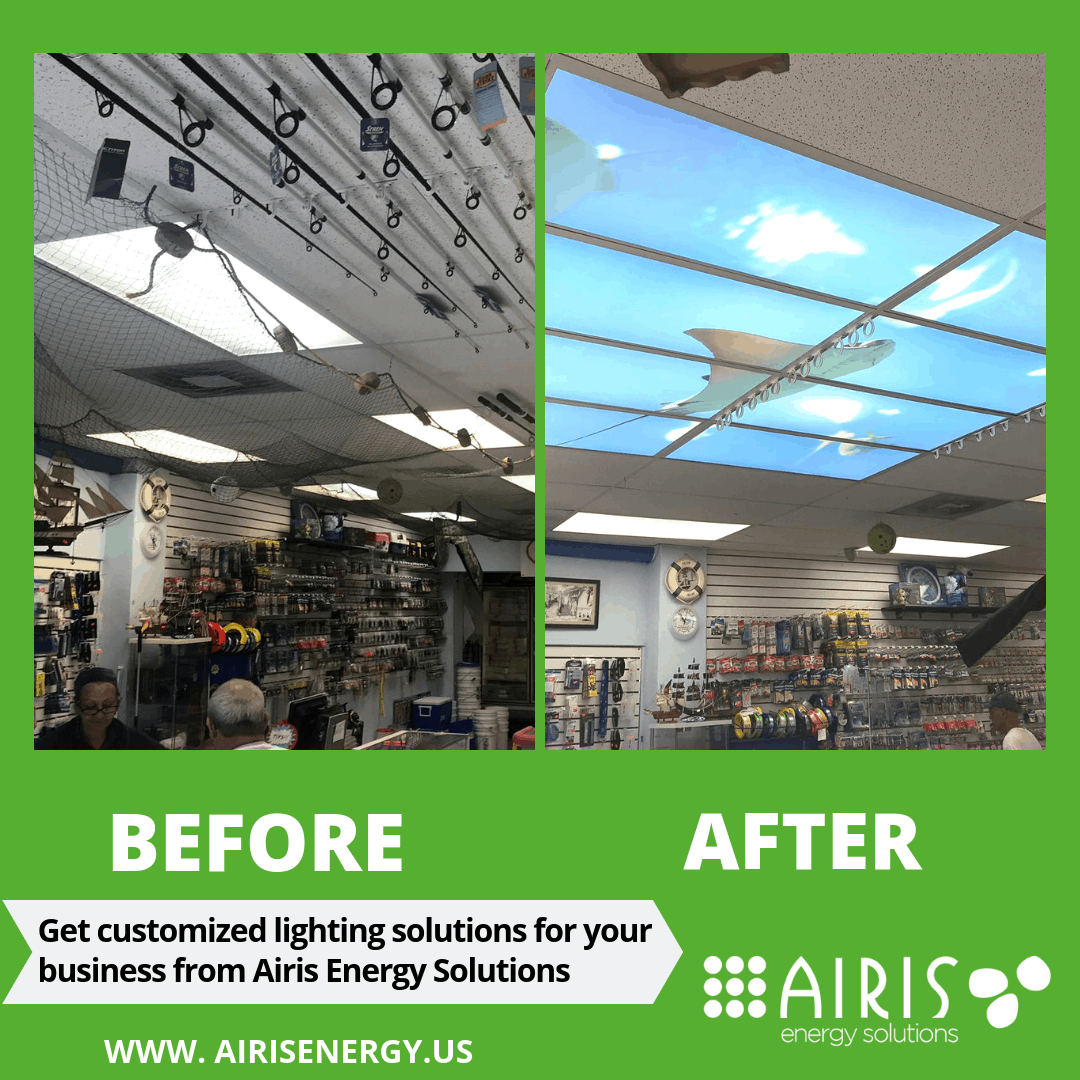 Testimonial "Airis fulfilled and exceeded each and every one of our expectations, so we recommend their services to all those who are interested in radically improving their lighting system without investing a single penny and without paying more than what they were already paying on their electric bill, including maintenance and warranty." Captiva Lakes Villas Condominium Miami, FL    
This video shows some additional benefits of LED lighting for businesses
Bringing our clients' ideas to life! Whether they want clouds, flowers or other designs, we are happy to make our clients' wishes come true with our NEW design panels! Airis Energy Solutions is your one-stop-shop for Design Panels.
Design Panels can be part of your Lighting Project, when you decide to upgrade to LED with us with $0 investment.
Contact us today to discuss how we can help you with LED lighting for your business.