Celebrating National Led Light Day – October 7
Today we want to invite you to join this National Day first registered in 2016.
Our senses allow us to detect light and to perceive the nuances of color and brightness in our surroundings. For us, who are in an energy-efficient business, it is paramount to focus on the effects of lighting in business, being aware of how much of human sensation comes through sight. By joining the celebration of National LED Light Day, we want to highlight the history of this day, as well as the importance of LED lighting in our emotions, our economy and our environment.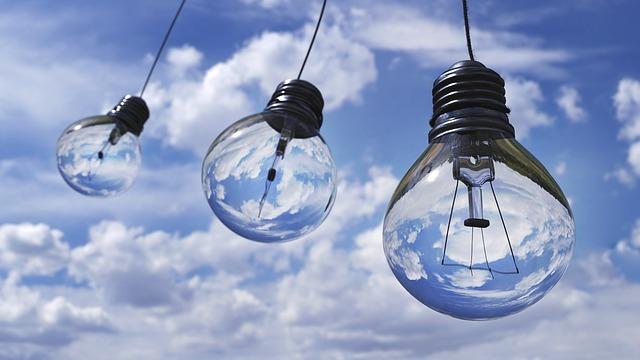 History
The origins of this National Day dates back to October 7, 2014, when Isamu Akasaki, Hiroshi Amano and Shuji Nakamura received the Nobel Prize in Physics for the development of blue light-emitting diodes or LED. 
A Nobel-worthy achievement
LEDs were created in the late 1950s and early 1960s and were only producing red-colored light. As science improved, other colors were added. The blue LED light, due to a shorter wavelength, proved harder to reproduce. 
Effects of LED Lighting
Emotions
https://www.instagram.com/p/B1_s91inNx_/
Take a look at the Before and After image above. 
Which would you choose? You probably answered the one on the right side. 
Why?
The consistency and quality of the light, provides a sense of cleanliness, safety, and high quality. 

Economy
LED lights are energy efficient. LED lights use up to 90% less electricity, they have a higher quality and a longer lifespan than traditional light sources, which translates to a reduction in maintenance and replacement costs.
Environment
Due to their longer lifespan, LED bulbs need to be changed a lot less often, which translates to fewer bulbs thrown away. LED lights are also eco-friendly, as they contain no polluting gases, no mercury and they are lead-free.
In addition, LED lights contribute to CO2 reduction. They have lower carbon emissions per year compared to that of incandescent bulbs. 
Other benefits of AIRIS LED include:
Better light quality

– no infrared, no ultraviolet, and no flickering.
60%-90% less heat emission –

LED lights have lower heat output, as a result, your office will stay cooler, you will save on AC and also lower the risk of a fire

.
75,000 hours –

LED lights will last a total of 75.000 hours, compared to incandescent bulbs which last only 1,000 hours and compact fluorescent bulbs which last 8.000 hours.
At Airis Energy, we offer a premium selection of lighting options for any type of business, including our design panels. Ready to upgrade to Airis LED Lighting? Sign up here to get a free proposal and find out how we can help you with LED lighting for your business. 
You can register here to read our Best Case Study, learn about our Airis Skylight design panels and get our latest blog posts directly in your inbox